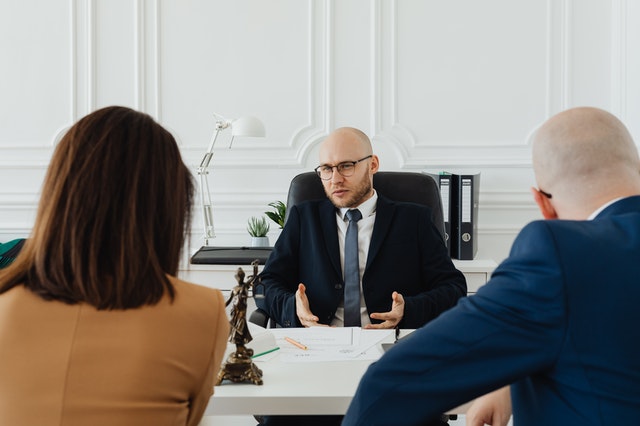 It's common for families to get caught up in a particularly difficult emotional circumstance. Having a family law specialist on your side may help ease the pain of this trying time.
Don't accept anything less than the finest for the people closest to you. A family law specialist isn't necessary, but that doesn't imply any lawyer should handle your case. Expertise in family law is what a family law specialist is all about.
Family law is a tricky area of the law that requires a great deal of legal expertise. You and your family may benefit from engaging a family law specialist for a variety of reasons. If you're going through or considering a divorce, for example, you should consult with a family law specialist. Everything from child custody and visitation rights to property split may be handled by a family law specialist. It will be easier to cope if you know someone is rooting for you and willing to assist you through this trying period.
Your family law attorney's expertise and talents may have a big influence on the result of your case – and your future. Do not put your confidence in an inexperienced family law attorney when you may have a licensed family law professional on your side. In this post, we'll explain to you the advantages of employing a family law attorney.
Complexity of Legal System Makes It Difficult
If you are unfamiliar with the terminology of the legal system, it may be tough to navigate. In addition, the limitation period and other key papers have limitations that must be satisfied before they expire. Due to their expertise of previous cases and their results, hiring a qualified family law specialist is also vital. As a consequence, your legal team may use these criteria to build your case and increase your chances of success.
Because of the complex nature of these matters, a family law specialist is strongly suggested. Often, there is no special legal code in these circumstances, which necessitates the assistance of an expert lawyer in these areas. For instance, entrusting the responsibility of child custody to just anybody is a mistake. A lawyer with less expertise may not be able to discern the best interests of the child and, as a result, may not come up with the best option. Your family may agree to anything that doesn't fulfill your demands if you aren't aware of any problems with the arrangement.
Obtain the Legal Protection
What is the likelihood that the assertions made by the other side will be proven correct? Is it possible for the other party to truly obtain what they've promised them they will?
Family law specialists are familiar with the law and the results of previous cases, and they may utilize this expertise to assist you in obtaining the best possible resolution for your case. They are aware of the issues that are important to courts, and they understand what to do to present your case in such a manner that the judge can see your side of the story. Lawyers are trained to foresee future problems and to determine what you are legally entitled to receive as compensation.
Save Huge Cost
It is true that you must compensate your family law attorney, however if you do not have a skilled counsel on your side, you might wind up spending far more. A lawyer can ensure that you do not wind up paying an excessive amount in divorce or child custody in the future. If you are eligible to receive parental rights or alimony, your attorney will make certain that you get everything you are entitled to receive.
Additionally, an expert family law specialist can assist you in avoiding the very expensive trip to court that you may be forced to make if you make errors in your case. Additionally, your family law specialist may assist you in ensuring that your marital property is distributed properly.